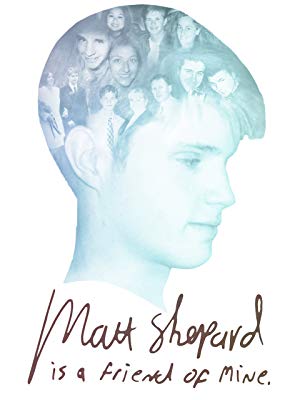 This powerful documentary humanizes this beautiful young man who is too often caricatured as a victim or a saint. As we see, he was a young gay man, with issues many of us will relate to.  
What is it?
It's an American documentary film by Michele Josue released in 2015.
What's it about?
It's about Matthew Shepard, the young gay man who was brutally murdered in a 1998 hate crime in Wyoming. The film was made by a friend of his roughly 15 years after his death, as she tries to make some sense of what happened and also to paint a portrait of her late friend as more than just a victim.
Does the documentary tell us anything we don't already know?
It did for me. Roughly half of the film tells of Matthew's life and his struggles to come to terms with his sexuality. I found all of this compelling. There are so many themes in his life that we see again and again in gay men's experience: the use of masks to protect oneself, the secrecy, the fear of rejection, the search for home and community. Even the friend who made the film didn't know he was gay until the events of 1998.
Anything that especially stood out for you?
Sadly, once again, it's the utter failure of organized religion to embrace members of the LGBT community. Matthew sought help at a nearby church when he was at a particu-larly low point in his life, and instead of love and comfort, he was given a lecture on the sins of homosexuality. And the film is eloquent about the extreme Biblically inspired hatred directed at Matthew's family and even the staff of the hospital where he died. This kind of crap is still going on in 2020. I just find it so, so sad.
Was there anything hopeful or uplifting in the film?
The way his parents used the tragedy of his murder to raise awareness of homophobia is inspiring. Matthew's family certainly had his back, and this is so often not the case. And although much of the film was hard to watch, it was heartwarming to see how much love he had surrounding him, in life as in death.
Stars?
Two. As well as providing context around one of the biggest LGBT stories of recent decades, this is also an incisive look into the life of a gay man that will have resonance for most of us. A sensitive tribute to a beautiful, troubled soul.