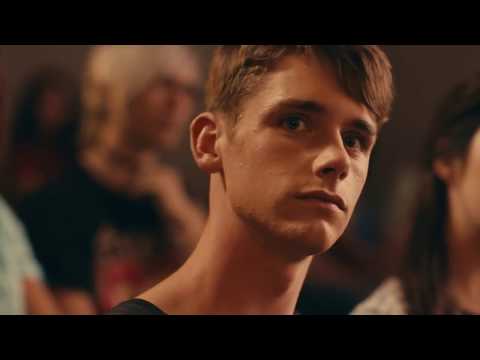 Nicolas Bauwens (above) as young Jonas, and Félix Maritaud (below) as older Jonas.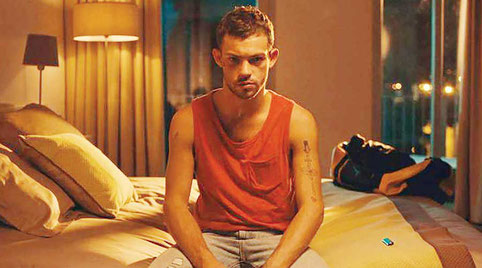 What is it?
A French film released in 2018 (called simply Jonas in French), written and directed by Christophe Charrier.
What's it about?
A shy 15-year-old French boy named Jonas falls in love with a bad-boy schoolmate in 1997, and is subsequently tragically involved in his disappearance/death. In 2015, Jonas (played by a different actor) is now a messed-up, violent guy with a Grindr addiction who decides to try to contact the family of his boyfriend from eighteen years earlier—a more innocent, tender time when he was just beginning to experience romantic love.
Sounds intriguing.
It's a well-acted, fast-moving, well-structured story. Nothing to write home about, but it'll keep you watching. Incidentally, the actor who plays the 33-year-old version of Jonas (Félix Maritaud) was also in BPM (Beats per Minute). He's an attractive mix of tender and tough, and very much an "out" actor—one to watch in future LGBTQ cinema.
Stars?
No. It's unremarkable, but worth checking out if you just want a somewhat unusual, stylish, entertaining 80 minutes with some very appealing (cute, sexy ...) guys.
Well, if you put it that way, I just might have a look, star or no star.
Go for it.